Want to boost your property investment returns?
investors
Wed, 19 Apr 2023
2 minutes read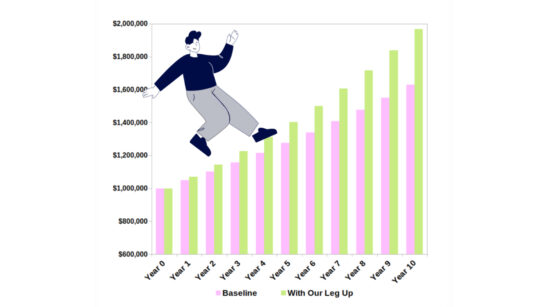 Over the long run, the housing market has been a strong performer. It offers investors some clarity and comfort because they know what they own. It can also offer regular income (when rented) or offer a consumption of shelter (if live-in). Houses are also able to benefit from tax advantages if lived in, or a reduction in gains taxed if lived in for part of the ownership.
The returns in the very long run tend to follow nominal GDP. What is that? Well, the number of people/households and the amount of income they earn. So houses will benefit from population growth as well as income growth.
Australia's strong historic and projected population growth, underpin the long run returns greater than just the increases due to people's wages. Typically, nominal GDP has averaged between 6% and 7% annually over the past 40 years. In the latest year to December 2022, nominal GDP was up 12% as Australia benefited from higher prices of the commodities we sell.
What if you could boost the return by another 2%?
A median $1mil property returning 5% per year would grow by over $625,000 over 10 years. If that was increased by just 2%, that same property would increase by over $965,000, approximately an extra $340,000 extra.
Our Leg Up aims to assist make this difference real by generating returns of 3% – 4%. Our Leg Up offers a way to 'bank' your property and earn a modest return in addition to the total return you will receive from any price change, rent or consumption that you continue to receive. Visit Our Leg Up